Friday, February 14, 2014
Across many parts of Asia tonight, beautiful paper lanterns of various shapes and sizes will be lit to mark the end of
Lunar New Year
celebrations. Today's Google doodle in China, Hong Kong and Taiwan illustrates the
Lantern Festival
tradition of children carrying their handmade made paper lamps to their local temple, where they try to guess riddles written on the lanterns in return for a small gift.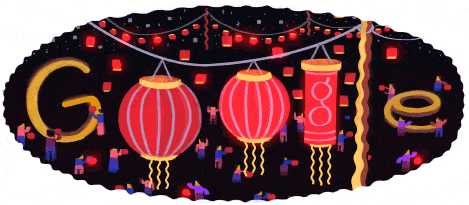 For a closer look at these exquisite lanterns in their typical setting, we've just published to Street View 360-degree imagery of several tourist destinations in the middle of their Lunar New Year celebrations. These include the historical cities of
Tai'erzhuang
and
Zhoucun
in
Shandong
, China and the
West Kowloon Bamboo Theatre
in Hong Kong, so people around the world can virtually experience the festivities through Google Maps.
Wishing all our readers a colorful Lantern Festival!
Posted by Cynthia Wei, Street View Program Manager